COCKTAIL CRATE
Cocktail Crate is a unique cocktail mixer company that brings the taste high quality cocktails home without all the fuss. They are a well established company whose products can be found in many major retailers including Walmart and Whole Foods.
Cocktail Crate reached out to us to design and develop a unique clean website experience. Their previous website was dated offered a very generic lack luster experience. The mission of this project was to bring a minimalist e-commerce experience to boost online sales and position their brand as a major player in the market.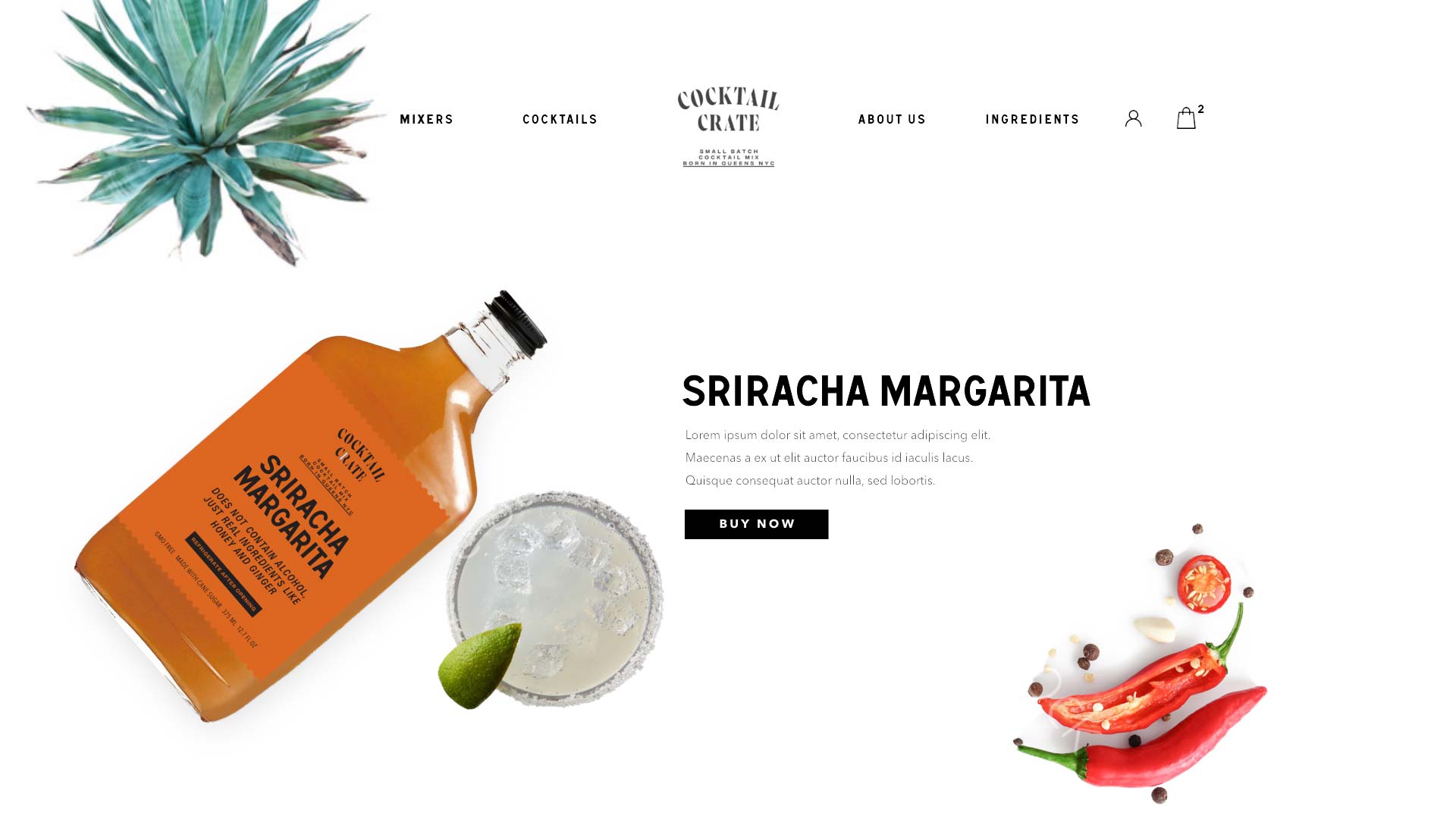 Cocktail Crate had just undergone a complete re-brand of their full product line. This presented a tremendous opportunity for total creative freedom. The clients only request was that the design would be minimalist design without any distractions.
We decided to pursue a "flay-lay" or "top-down" design which is seldom used to the full extent. The site has a huge focus on quality of ingredients so there are many colorful ingredient displayed throughout the site. Cocktails, ingredients, bottles mixers are displayed throughout the site, all of which are flay-lay imagery. We are proud of this unique design that represents the product and brand well. We are confident that the user experience alone will keep customers coming back for more.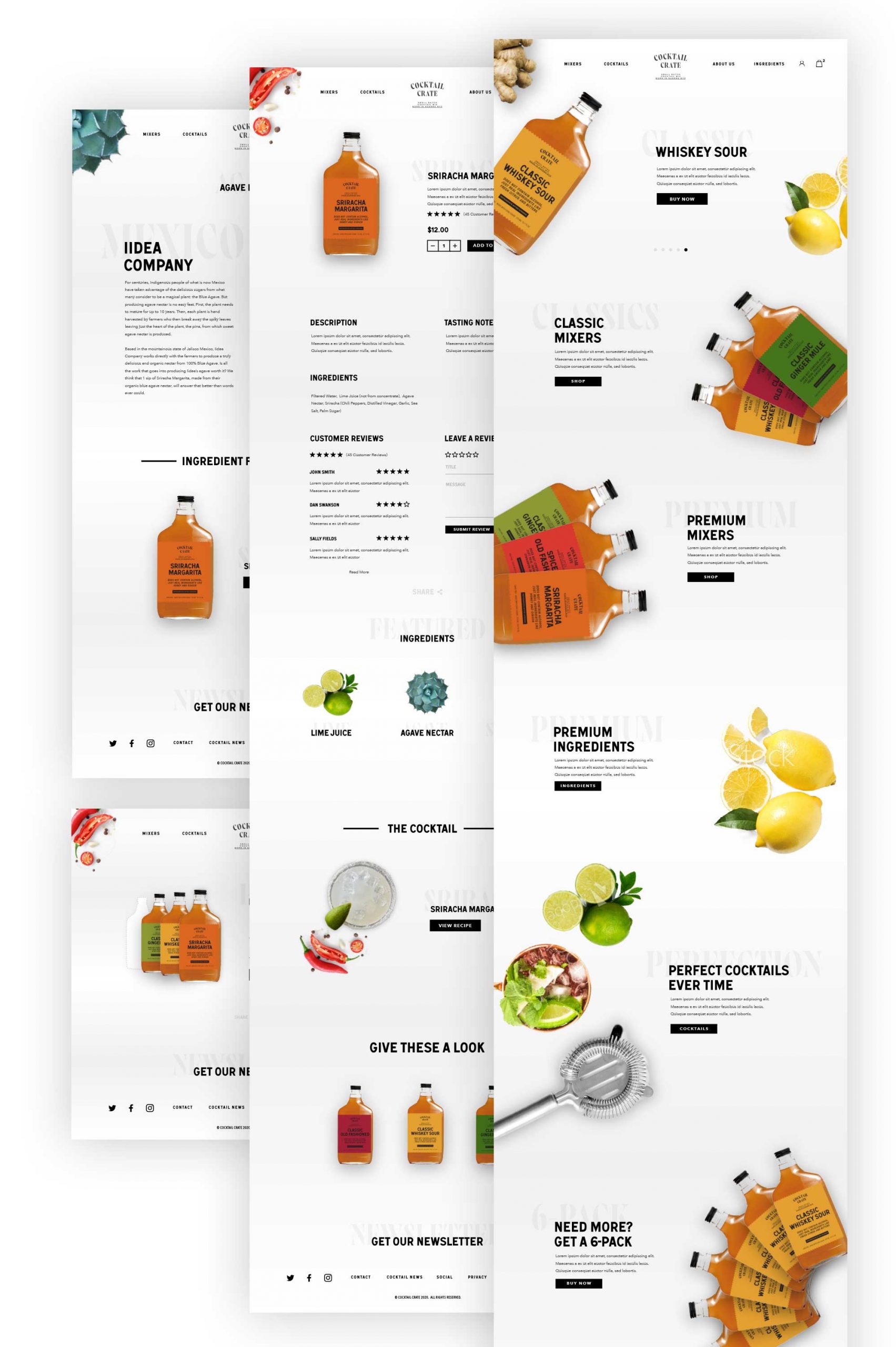 Cocktail Crate was looking for a website that they could fully manage on their own. They also needed some robust e-commerce and marketing automation, Woocommerce and WordPress were an obvious choice. We developed a highly customized CMS for Cocktail Crate utilizing custom post types. Additionally Cocktail Crate needed a streamlined logistics pipeline. We deployed a built-in Fedex plugin that retrieves live shipping rates based on the customer address and automatically generates shipping labels all from the WordPress CMS.
SCOPE
OF WORK
WEB DESIGN
   UX & UI    Wireframing    Responsive Design   Visual Design
DEVELOPMENT
    E-commerce    Wordpress CMS    SEO    Marketing Automation    Hosting & Maintenance
LAUNCHING DECEMBER 2020